Why Book a Miami Fishing Charter Boat?
So, you're planning to go fishing in Miami. Amazing choice, because this city is known for its fantastic fishing action and opportunities. Heck, that's why you can find anglers all over the world flocking to the city for a chance to catch trophy fish.
If you're heading there for the exact same reason, then there's no better time to prepare for your trip than right now! One of the things you'll need to consider as you prepare for your trip is whether or not you should book a Miami fishing charter boat.
You might be seeing it as an extra expense, so why should you? Well, the real question should be, "why SHOULDN'T you book a Miami fishing charter boat?"
Read on as we share the benefits of booking a fishing charter for your next trip in the waters!
Why Book a Miami Fishing Charter Boat?
Miami has such a unique fishing population, depending on the season you plan to fish in. Fishing opportunities are available all year long, making it a fun destination for an angler.
So, why book a Miami fishing charter boat? Here are just some of the reasons why:
Everything You Need
When you're fishing all by yourself, you'll need to take care of everything. This means also having to pack and bring everything, from your fishing gear to first aid kits.
You'll need to pack the best reel and rod for your target species, bait, and even rent a boat if you don't own one. This can all be very tedious, especially if you're a beginner or completely new to the sport. 
When you book a Miami fishing charter boat, the captain will provide everything you'll need from the trip. This isn't only limited to the appropriate gear and boat for the trip, but even extra amenities such as lunch, a first aid kit, and the like. The only things you'll need to prepare are extra clothes, sun protection, personal medication, belongings, and of course, a positive attitude.
Knowledgeable Captain and Crew
When fishing on your own, especially as a tourist in Miami, you'll likely not know where to go for fishing. There are amazing fishing spots you can head to, but you'll have a difficult time navigating to them. 
When you book a Miami fishing charter boat, you'll be with a captain who has been fishing in the area for years. They will know where to go to find the fish you're after. Charter captains and crew don't only know the best fishing spots, but they also have the knowledge on how to assess the weather and water conditions to know where fish will be based on a specific day.
You won't have to waste time navigating the waters or risk getting lost. The charter captain will be the one to take care of it so you can prepare your gear and fish the moment you're ready.
Learn New Things
This is one of the most important, but sometimes overlooked, benefits when you book a Miami fishing charter boat. Again, the charter captain and crew have been fishing for years, so they know a lot about the sport.
As such, you'll likely learn a lot of new things about fishing that you haven't heard of before, whether you're a complete beginner or an advanced angler. You may learn about different fishing techniques, fish activity, new species, assessing the waters, how to use your gear, and more.
Either way, you'll likely learn something new from the charter captain and crew that you can use for future trips. Besides quick fishing lessons, the charter captain and crew will also be able to give you advice as you fish to ensure that you have a great time and catch your target species.
During your trip, they may provide advice on what you should or shouldn't do while fishing. This ties back to learning new techniques and tips to follow for a successful fishing trip.
You'll also get the help you need if you're reeling in a monster fish that requires more manpower. These points alone can give you your money's worth!
Hang Out with Loved Ones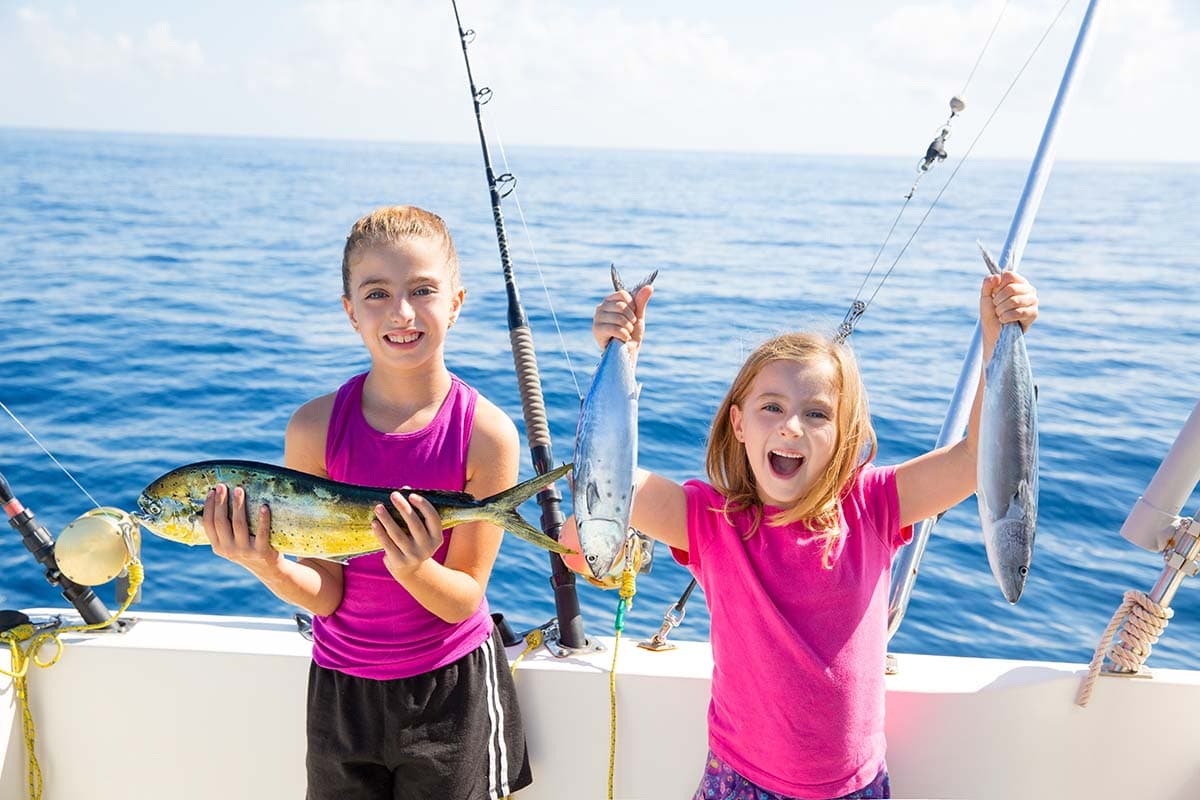 Here's another great advantage when you book a Miami fishing charter boat. When going on your own with friends and family, you won't have much time to fish, let alone spend time with your loved ones. 
But when you book a charter, you can focus more on having fun and enjoying your day fishing with friends or family. It's a great way to bond. Moreover, if you have clients over for business, you can impress them and leave a great impression when taking them out on a chartered fishing boat!
Relax the Entire Time
As you head out on the waters on your own, you'll have to worry about a lot of things, such as how to maneuver the boat, where to find fish, preparing your gear, ensuring everyone's safety, and the like. You might not have as much time left for fishing!
But when you book a Miami fishing charter boat, everything will be taken care of. That means all you need to worry about is the actual fishing and reeling in a fighting fish. During the trip to a fishing spot, you just need to sit back and relax, enjoying the amazing views and peaceful waters.
Wrapping It Up
When it comes to fishing in Miami, joining a charter is an excellent choice. Not only will you be able to have more time to relax with friends and focus on fishing, but you'll also learn many new things about reeling in your target species!
Make sure you keep all this information in mind as you start preparing for your trip. Also, consider booking a fishing charter and speaking with the captain for recommendations on when you should head to Miami.
Contact us now to learn more and to be connected with a reputable charter captain!