Miami Mackerel fishing charters
If you've always wanted to taste fresh mackerel, reach out to Miami Mackerel Fishing Charters and fulfill your dream! Miami is abundant with kingfish that'll be more than enough to satisfy you.
Book Now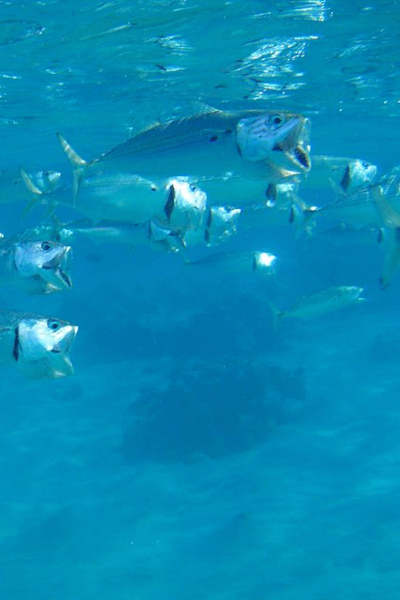 Miami has some of the best mackerel fishing Florida has to offer.
King mackerel reigns over Miami's reefs and wrecks. Anglers who wish to eat fresh and flavor-packed mackerel usually pick Miami as their fishing spot since it's convenient and has a great climate.
Everything you Need to Know About Mackerel in Miami
Miami's king mackerel weighs 10 to 20 pounds on average. They offer average game, but most anglers hunt them for their flavorful meat. 
You'll usually find them around shallow waters nearshore, within reefs and wrecks, and sometimes offshore. They like being in schools, so they're pretty easy to spot.
Common Techniques Used to Catch Mackerel
Drawing mackerel's attention is easy when you chum. Likewise, using methods like fly fishing, jigging, light tacking, trolling, drift fishing, or spear fishing work wonders when catching them.
As long as you remember they have sharp and plentiful teeth, you should be okay. Opt for wire leaders or heavier monos when fishing for mackerels in Miami.
Why Choose Miami for Mackerel Fishing
Mackerels love shores and wrecks, and what else has bountiful shores and wrecks besides Miami? 
Florida Fishing Regulations for Catching Mackerel
In Florida, you can bag 2-3 king mackerel per person as long as they're at least 24 inches long.
Why Choose Miami, Florida for Your Next Mackerel Fishing Charter
Miami Florida Mackerel Fishing Charters hooks you up with the best available experienced local guides within Miami to ensure your fishing trip goes smoothly.
Booking with us not only arms you with the best fishing gear and guides, but also greatly increases your chances of having a memorable experience that'll last you a lifetime.
Head on to our blog for useful fishing tips on fishing in Miami, contact us for queries, or start your fishing adventure.