Miami Bass Fishing Charters
Bass is a famous game fish not only in Miami but also in North America itself. Anglers actually flock to Miami's canals from March to May for bass fishing. If you need help on getting started, contact Miami Bass Fishing Charters now.
Book Now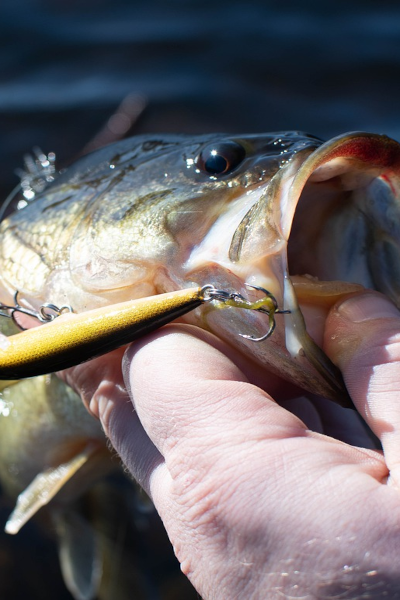 Miami has some of the best bass fishing Florida has to offer.
Largemouth and peacock bass are common in Miami, and they're famous game fish as well. Anglers in North America often head to Florida to catch bass since bass is plentiful there.
Peacock bass has a reputation of being aggressive to both small fish and fishing gear. Hence, fishing enthusiasts are drawn to capturing them.
Everything You Need to Know About Bass in Miami
Largemouth bass is Florida's freshwater state fish. It's often spotted within underwater structures and vegetation in rivers and lakes. 
In Miami, most largemouth bass weigh 1 to 5 pounds, but the state record for heaviest bass is 17 pounds. 
Meanwhile, peacock bass often weigh 6 to 15 pounds in Florida. Besides being game fish, these fish are known for their non-oily white meat that tastes similar to a snapper's.
March to May are the best months to commence on bass fishing in Miami.
Common Techniques Used to Catch Bass
Bass love all forms of live bait, but they'll also attack plugs, streamer flies, popping bugs, and spoons. 
Spinning, light tackling, and fly fishing are great methods for bass fishing in Miami.
Why Choose Miami for Bass Fishing
Miami's canals and creeks are basically big playgrounds for fishing enthusiasts when it comes to bass fishing. Tamiami Canals and Snapper Creek offer about 40 miles of water to anglers.
Moreover, you can find bass near bridge pilings, rocks, and underwater constructions in Miami. Likewise, Miami offers bass warm waters, which is something they appreciate.
Florida Fishing Regulations for Catching Bass
Most anglers catch and release bass, but you can bag up to 2 peacock bass as long as one of them is not longer than 17 inches.
However, note that taking the speckled type of peacock bass is illegal in Florida.
Why Choose Miami as Your Next Bass Fishing Charter
Miami Florida Bass Fishing Charters hooks you up with the best available experienced local guides within Miami to ensure your fishing trip goes smoothly.
Booking with us not only arms you with the best fishing gear and guides, but also greatly increases your chances of having a memorable experience that'll last you a lifetime.
Head on to our blog for useful fishing tips on fishing in Miami, contact us for queries, or start your fishing adventure.