Miami Bonefish fishing charters
Bonefish are ghostly fish that are slender and fast. If you're up for targeting one of the species that are the most difficult to catch, reach schedule a charter and we can help you find the fish and teach you the best techniques in order to give you the best chance of catching a Miami, Florida bonefish.
Book Now
MIAMI FLORIDA BONEFISHING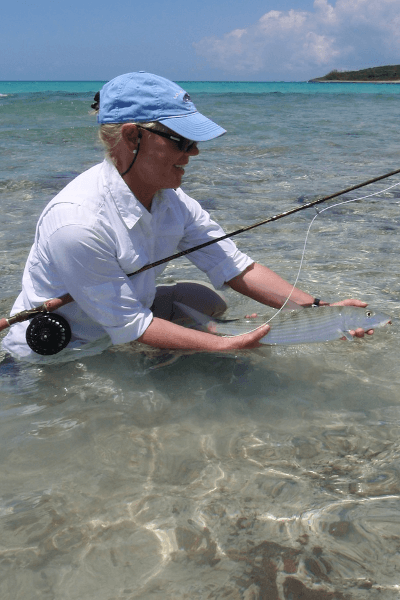 Miami has some of the best bonefish fishing Florida has to offer.
Bonefish offer fishing enthusiasts a good challenge with how swift they are. Often, only the fastest, most strategic, and most accurate anglers can successfully capture bonefish in Miami, Florida. Miami is a popular destination to catch bonefish because it's a popular tourist destination and what's better to do while visiting a beautiful beachfront than being able to go fishing!
Everything You Need to Know About Bonefish in Miami
Bonefish are slender, bony, and stealthy. They've been dubbed as the "grey ghosts of the flats" due to their appearance and skills.
Generally, Miami's bonefish weigh 4 to 6 pounds on average, but the heaviest bonefish catch in Florida was 16 pounds. 
You'll often spot bonefish in shallow waters that are less than a foot deep. However, bonefish can also be found in flats, backcountries, and inshore. This is a favorite fish to catch on one of our inshore fishing charters alongside other great fish like tarpon, snook, and redfish.
Common Techniques Used to Catch Bonefish
Live shrimps are the best bonefish baits, but you can also use jigs with fresh shrimp on top. Likewise, fly fishing, spinning, and light tackling work well in catching bonefish in Miami.
Anglers often release bonefish since they're not really of much use foodwise. This is due to their bones and slender build.
Why Choose Miami for Bonefish Fishing
Miami has plenty of shallow waters where bonefish can hang out in. So, if you're already in Florida, drop by Miami to find yourself a bonefish or two.
Florida Fishing Regulations for Catching Bonefish
At present, bonefish is classified as a catch-and-release fish. So while you may have a fantastic day catching a bundle of fish, they must be released immediately. Make sure you bring a camera on your trip so you can capture the memories you make forever.
Why Choose Miami as Your Next Bonefish Fishing Charter
Miami Florida Bonefish Fishing Charters hooks you up with the best available experienced local guides within Miami to ensure your fishing trip goes smoothly.
Booking with us not only arms you with the best fishing gear and guides but also greatly increases your chances of having a memorable experience that'll last you a lifetime.
Head on to our blog for useful fishing tips on fishing in Miami, contact us for queries, or start your fishing adventure.