Miami Permit fishing charters
Permit is a great game fish that can challenge even experienced anglers. With a unique fish that lives deep in the vast depths of the ocean, you will want an experienced guide to help put you on the fish. We love helping anglers of all ages enjoy the experience of a lifetime permit fishing in Miami, Florida.
Book Now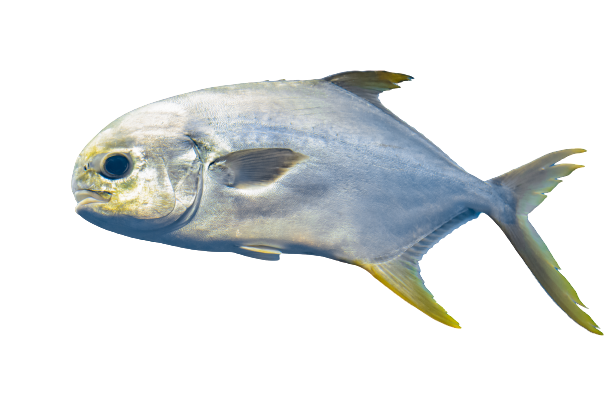 Miami has some of the best permit fishing Florida has to offer.
Permit are game fish that have little-known facts available. However, they're good game fish, so anglers aim to catch them for the experience.
Everything you Need to Know About Permit in Miami
Miami permit weighs 10 to 30 pounds on average, but Florida's largest permit catch was 56 pounds. You'll spot an abundance of permit inshore near grass flats, nearshore, offshore by along structures, or around reefs. 
Permit spawning season starts in the early summer and fall. When fishing for them, note that they have highly sensitive ears that can challenge even the most experienced anglers.
Common Techniques Used to Catch Permit
Live bait, jigs, and lures are good bait for permit. Likewise, light tackling, fly fishing, jigging, and bottom fishing are excellent methods in catching permit.
Why Choose Miami for Permit Fishing
Miami offers plenty of food to permit, and adequate shelter. Hence, choosing Miami for permit fishing would be a wise idea for anyone looking for permit.
Florida Fishing Regulations for Catching Permit
You may bag permit that's at least 11 inches tall but not more than 22 inches long. Each person is limited to 2 permit per day, but each vessel can only hold 2 fish.
Moreover, state waters only allow hook and line, while federal waters allow spears as well.
Why Choose Miami, Florida as Your Next Permit Fishing Charter
Miami Florida Permit Fishing Charters hooks you up with the best available experienced local guides within Miami to ensure your fishing trip goes smoothly.
Booking with us not only arms you with the best fishing gear and guides, but also greatly increases your chances of having a memorable experience that'll last you a lifetime.
Head on to our blog for useful fishing tips on fishing in Miami, contact us for queries, or start your fishing adventure.