Miami Tarpon fishing charters
If snook offers an excellent fight, tarpon multiplies that by five. Known as a spectacular and acrobatic game fish, tarpon is an experienced angler's dream game fish. So, if you're after a tarpon, reach out to Miami Tarpon Fishing Charters and see what we can do for you.
Book Now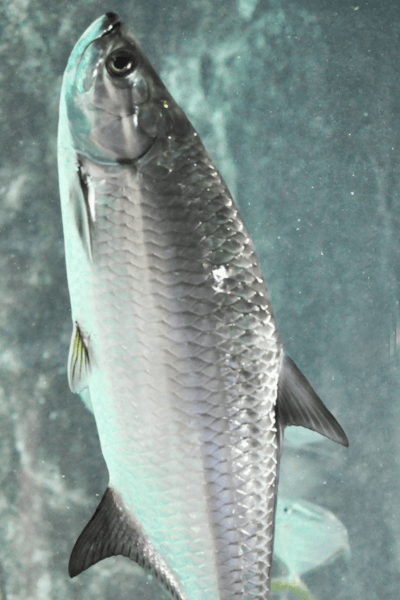 Miami has some of the best tarpon fishing Florida has to offer.
Tarpon is hailed as a highly acrobatic fish in Miami with how it can jump as high as 10 feet as it rattles its gills like a snake when hooked.
It's often on fishing enthusiasts' catch lists due to the challenge it offers. It also boasts great power, size, and flexibility.
Tarpon is edible, but most people don't eat it. They possess small bones that are hard to clean and not worth the hard work.
Everything you Need to Know About Tarpon in Miami
Sometimes, tarpon is also called the Silver King, Silver Sides, or Sabalo. It weighs 25 to 80 pounds on average, but the heaviest tarpon catch in Florida had been 243 pounds.
Miami's peak season for tarpon is from May to July. However, tarpon spawns as early as February up until September to November.
If you're fishing for tarpon, you'll spot them in warm waters during warm seasons. They love hanging out near bridges, flats, rivers, and rock ledges.
Common Techniques Used to Catch Tarpon
Catfish is an excellent bottom fish bait for tarpon, while shrimps, mullet, pilchard, and pinfish are great dead or live baits.
You can catch tarpon by spinning, light tackling, bottom fishing, or fly fishing. However, note that it isn't wise to fly fish when you're around bridges. Doing that will cause the surrounding fish to scatter.
Why Choose Miami for Tarpon Fishing
Besides having the temperate waters that tarpon love, Miami also gets swarmed with tarpon from May to July. That's why it's one of the most suitable tarpon fishing spots in Florida.
Florida Fishing Regulations for Catching Tarpon
A catch-and-release order is in place for tarpon. However, you can be exempted from that if you obtain a tarpon tag. Tarpon tags are bought by those seeking a state or world record.
Moreover, you're not allowed to spear, snag, snatch, or use multiple hooks when fishing for tarpon.
Why Choose Miami, Florida as Your Next Tarpon Fishing Charter
Miami Florida Tarpon Fishing Charters hooks you up with the best available experienced local guides within Miami to ensure your fishing trip goes smoothly.
Booking with us not only arms you with the best fishing gear and guides, but also greatly increases your chances of having a memorable experience that'll last you a lifetime.
Head on to our blog for useful fishing tips on fishing in Miami, contact us for queries, or start your fishing adventure now.