Miami Florida
Fishing enthusiasts, especially anglers looking for enormous game fish, see Miami, Florida as paradise. Fish seem to magically spawn from this place! However, did you know there are more things to do and see in Miami besides fishing?
Book Now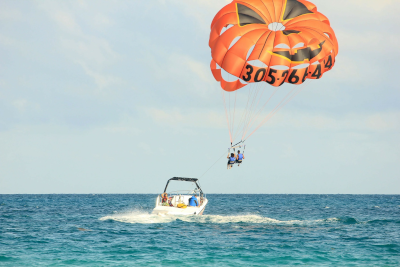 Miami Offers a Variety of Things to Do and See
People also call Miami the "Magic City," and rightfully so. It features plenty of attractions that can only be described as magical. 
Things to Do in Miami
In Miami, you can stroll around Bayfront Park, Bayside Marketplace, Everglades National Park, and Crandon Park. They're spacious places that people of all ages are guaranteed to enjoy – with loved ones or alone.
Things to See in Miami
Likewise, people seeking to enjoy more sights will benefit from visiting Jungle Island, Zoo Miami, Little Havana, Miami Sea Aquarium, Miami Children's Museum, Miami Science Museum, and Fairchild Tropical Botanical Garden.
Places to Stay in Miami
Meanwhile, if you're dying to rest after a long day, you can head to Washington Park Hotel, The Marlin Hotel, or Leslie Hotel.
Best Places to Eat in Miami
You can also satisfy your cravings in MKT Kitchen, Osaka Cocina Nikkei, and Novikov. Check out our Miami, Florida Blog for more guides about Miami and fishing in Miami.