Benefits of Booking a Private Fishing Charter in Miami
When thinking of where to spend your next vacation, you can't go wrong with Miami, the magic city! It's absolutely magical not only because of the spectacular city life but because of the many things to see and do, including fishing! That's right, Miami offers a ton of fishing opportunities, which is why you can find many anglers visiting this amazing city.
As such, you can expect hundreds of fishing charters available to join or hire for a full day of fun in the waters. As you search for a fishing charter you can trust, one of the things you must consider is whether a public or private fishing charter in Miami is the way to go.
While public charters save you money, you may want to consider booking a private charter and reaping the benefits it offers. We'll be relaying the advantages of booking a private fishing charter in Miami, so continue reading!
Benefits of Booking a Private Fishing Charter in Miami
Before you pay for a fishing charter and pack your gear with family and friends, hold up! The first thing you must consider is choosing between a public and private fishing charter in Miami.
Group charters allow a set number of anglers to fish together. Depending on the type of fishing charter you join, you can have as many as over 100 anglers on board. But don't worry, as some charters wouldn't fill their boats to a complete 100% capacity. That way, anglers will still have adequate space to fish comfortably.
As for private charters, these are an excellent option when you want a personalized experience. Speak with the charter captain beforehand about your expectations and any specific preferences, and they will tailor a plan in a way you can fish where, how, and for as long as you want. Plus, you get to bring your group and choose who you'll be with, it will just be you and your loved ones!
We'll be focusing more on the benefits of booking a private fishing charter in Miami, which are:
Personalized Experience
As mentioned, a private fishing charter in Miami offers a more personalized experience compared to public charters.
Think about it – In a public charter, you'll be with strangers with whom you don't share similar expectations. You may want to target a certain species while everyone else would have other different species in mind to catch, which are all from different fishing spots and require varied techniques or gear.
With such a limited time, the charter captain won't be able to accommodate everyone's needs. This means you have to maintain your expectations. Charter captains will usually go to known spots where everyone will be likely to catch fish, no matter the species.
This is alright for beginners and anglers who don't have a specific target species to catch. However, if you're an avid angler with a specific fishing goal, this won't fly!
Private fishing charters will offer a completely personalized experience with the charter captain doing their best to accommodate your wants and needs. That way, you have a higher chance of catching your target species (like tuna), especially with the captain and crew helping you along the way.
This brings us to the next benefit…
Receive Full Attention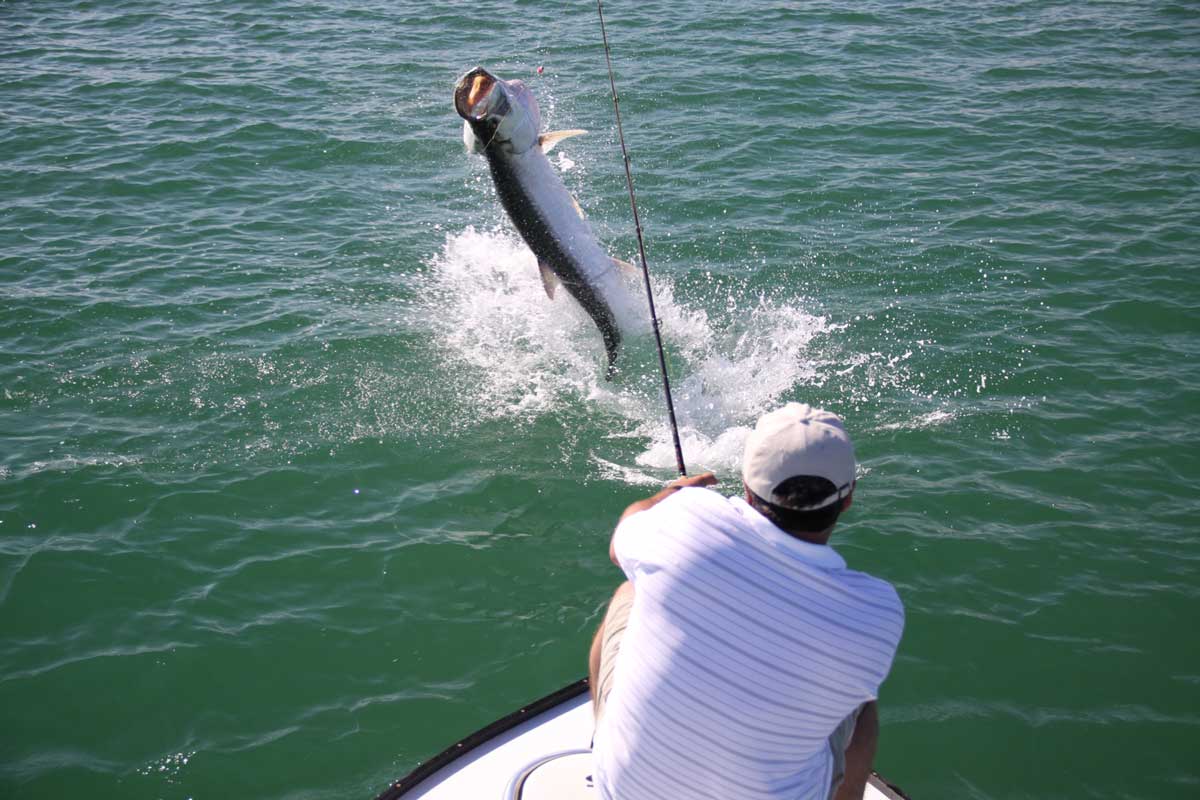 When you're in a public charter, you'll end up "sharing" the captain and crew with other guests! If you need help with a certain fishing technique or how to set the gear up, then you'll have to wait. By the time you can get assistance, you might have lost opportunities in catching fish.
Moreover, you will need to share the fishing gear, which may be limited to public charters. You'll spend quite some time waiting for your turn to fish and get help from the captain or crew, who are also focusing on other guests and ensuring everyone gets equal attention.
Again, this has you lose out on fishing opportunities, where you end up not doing what you intended to do in a charter: FISH!
Whereas in a private fishing charter, the only people you will need to share the fishing gear with are your group. Since you will be a small group (likely less than ten people), you won't have to worry about not having any space to fish, waiting for fishing gear, or talking with the captain and crew.
The crew will be able to assist you whenever, so you can learn a lot more tips and tricks, as well as get the help you need to reel in fish.
More Comfort and Privacy
And finally, the reason it's worth booking a private fishing charter in Miami comes from the name itself – The privacy!
You will feel so much more comfortable and at ease with the people you love. That way, you can get a truly relaxing experience, especially if you don't feel comfortable being around other people you don't know.
While public charters are great for meeting new people and fellow anglers, private charters are great for groups of families and friends to create new memories while learning a lot about fishing.
Privacy is one of the biggest benefits and the reason why it's worth paying a bit more for this type of charter during your fishing trip. You have the entire space for yourself and can just focus on relaxing with an open area and the waters around you.
Wrapping It Up
Private charter fishing is unlike other kinds of fishing. You get to experience the thrill of fishing in the Miami waters surrounded by those you love and a professional captain to guide you along the way.
Right now, these benefits are all talk, so why not experience it yourself firsthand? Contact us now to learn more about our services! We can offer a private fishing charter in Miami so you can have a successful day out in the waters, catching fish and learning new tips and tricks from professionals.