How to Plan for Your Next Fishing Trip to Miami
Miami is well-known for its amazing beaches and attractions, but did you know that they are also popular for their fishing action? Yes, Miami is home to a ton of many fish species that you can catch, whether you're a beginner or advanced angler! It's one of the reasons why anglers around the world head to Miami for the opportunities the waters bring.
But what if you're new to fishing? Planning a trip can feel daunting! Don't worry; we're here to help you out with these helpful tips on how to plan for your next fishing trip to Miami. Read on!
How to Plan for Your Next Fishing Trip to Miami
Fishing trips are one of the most memorable experiences, whether you're going solo, with family, or group of friends. One thing to remember is that the best fishing trips are the ones carefully planned out in advance.
So, what can you do to make your Miami fishing trip a fun and successful one? Here are a few tips to follow: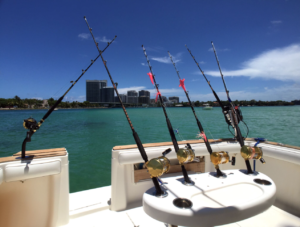 Know the Weather and Location
Just like preparing for any trip, you'll need to secure your tickets, transportation, and accommodation. It's also essential to know more about Miami and how to get around so you can easily head to the waters with ease.
Consider the following:
What's Miami's weather forecast when you are in the area? Is it rainy or windy? What are the water temperatures?
Learn about the fish species available in Miami when you are there. There are different fishing seasons for specific species, so you can plan your trip at a time your target species is out or learn about what fish are there when you are on the waters. Knowing the fish species will help you know what gear setup to pack.
Check where you can find local guides or fishing charters in Miami if you choose to hire or join one.
Is Miami busy when you are there? If you plan to go to the city during peak season, you'll need to take into account the parking situation, the fishing hotspots, and if you'll have more competition.
Where are the nearby grocery stores and restaurants? Are there fly shops or fishing sores if you need supplies?
If you're going freshwater fishing, search the river conditions and hatches to get an idea of where to fish and what species to target.
These are helpful things to consider as you research Miami for your fishing trip. That way, you are well prepared and more likely to catch fish and be safe.
Hire a Fishing Guide or Join Charters
Understandably, you may have a budget when fishing or want to enjoy alone time with loved ones. But if you have the budget, we recommend hiring a guide or joining fishing charters.
Not only can a fishing guide take you to the best spots for your target species, but they can help you catch fish for a better time in the waters. You won't spend too much time navigating the waters as the guide knows where to go based on their years of skills and experience. Fishing guides also teach you about the Miami fishing situation and different techniques for a successful catch.
You can also opt to join fishing charters, which already have a professional captain, crew, and the appropriate gear to use. That way, the only thing you need to bring is food, sunscreen, extra clothes, and a camera! There's no need to hassle yourself into finding a boat rental, acquiring a fishing license, and lugging your gear around.
Bring Food
While you're waiting for a bite in the waters, you'll probably be hungry and want a bite of food as well. It's essential to bring food during your fishing trips, such as sandwiches, energy bars, and a lot of water. You wouldn't want to feel faint or run out of energy from being under the hot sun, or you'll end up coming back to land without a catch!
You can either prepare the food yourself or purchase it before bringing it with you on the boat.
Prepare the Right Gear
Obviously, you can't go fishing without the appropriate gear. The gear you'll bring will depend on many factors, such as when you will head to Miami, the specific weather and water conditions, and your target species.
We also recommend bringing a backup rod in case your rod snaps. If you'll be fishing on different bodies of water or weather conditions, it's crucial to prepare suitable rods, reels, and rigging gear to be ready for whatever situation.
Besides your fishing gear, it's also important to bring the following items to the boat for a whole day of fishing:
First aid kit
Sunscreen
Water
Food and snacks
Sunglasses and hat
Extra clothes
Windproof and waterproof layer
Flies
Tippet materials
Your phone and camera to document your trip
Ensure you prepare all of your gear and must-haves before the trip. Doing so prevents you from forgetting anything when you're already on the boat.
Learn the Local Rules and Regulations
You should be a responsible fisherman and learn about Miami's local rules and regulations regarding fishing. Even if you join fishing charters or hire a fishing guide, it's worth knowing the bagging limits, and catch-and-release laws, among other restrictions. Doing so will save a lot of time and keep you from breaking any rules that would land you in trouble.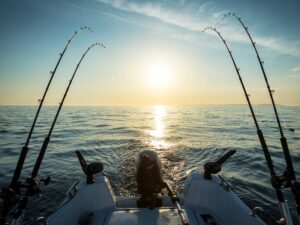 Wrapping It Up
No one likes the stress of planning a trip, especially if you're new to the activity. But with the right tips and knowledge, planning a fishing trip will be a breeze.
We hope that our tips on how to plan for your next fishing trip to Miami helped you out. If you're still looking for an appropriate fishing charter for your trip, don't hesitate to contact us to learn about our services!